At RESONATE we have assembled a methodology and process that works.

We train and coach on effectively communicating, presenting to, and leading multicultural teams internationally.

For details, visit Method to learn more.

Based in the San Francisco Bay Area, RESONATE was founded by Cesar Viana Teague, who helps small business owners and multicultural teams to grow their skills and business.

He created the Accelerate Program, which is a 'Done With You' growth marketing service, combined with sales, presentation, and deal flow coaching to maximize revenue.

Cesar volunteers at the S.F. Renaissance Entrepreneurship Center and Silicon Valley Ignite Academy, helping entrepreneurs and minority small business owners.

He is certified as a Master Trainer with the American Society for Training & Development, received his B.Sc. Business Economics degree from the University of San Francisco & MBA from Golden Gate University.

Currently, he is completing his dissertation in Multiculturalism towards a PhD in Organizational Leadership from The Chicago School of Professional Psychology.

The RESONATE team consists of associates in the USA & Internationally experienced in successfully training and coaching individuals, as well as small & large teams globally.

We have helped individuals & teams in the areas of Presentation Skills, Sales Enablement, Strategic Planning, Value Selling, Leadership and Diversity & Inclusion, at the following organizations:

Equinix, Travelport, DataDirect Networks, Huawei Technologies, OneBeacon Insurance, AvisBudget Group, Venture Greenhouse, FLP International, S.F. Renaissance Entrepreneurship Center, and UC Berkeley.

We look forward to helping you achieve your objectives & results!

For immediate assistance, book a calendar time to discuss your requirements and plans here:

www.calendly.com/coachcesar/intro-call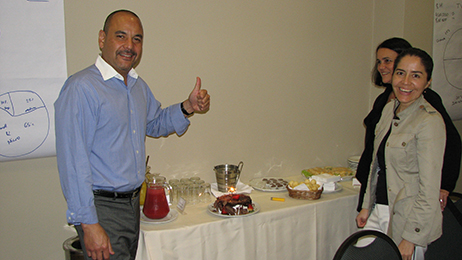 We look forward to supporting you in your own Messaging for Results!